FACILITATION SKILLS TRAINING IN ENGLISH
Learn how to prepare, design and facilitate world class workshops, meetings and processes. Learn how you can involve and engage people, enable co-creation and create an optimal working environment, in which the participants feel safe and can co-create high quality results.
FACILITATION SKILLS is an intensive and engaging course, with a structured and proven approach to facilitation. You will get lots of effective tools, insights and experience through concrete exercises
We have trained more than 8,500 facilitators
Learn the art of facilitating with presence and overview
On the FACILITATION SKILLS course, you will get concrete and directly usable tools, methods and techniques to ensure progress, focus and value creation. You will learn how to keep participants on track, handle conflicts and difficult behaviour, excite participants, ensure involvement and commitment, support effective result creation, visualize processes, give crystal clear instructions and much, much more.
As a facilitator, you will get a concrete framework for your meetings and workshops. You will learn how to ensure that the participants use, share and utilize each other's creative potential, thereby creating better results, decisions and solutions.
At the same time, you will improve your own ability to understand other people, their behavior in groups and, above all, improve your ability to communicate with people in different collaborative situations.
You will get professional training and experiences in using a complete and coherent framework for involving and engaging meetings and workshops. It will help you to create better results through clear goals, clear commitment, increased involvement of the participants and greater value creation through the interactions of the participants, increased knowledge sharing and ensuring ownership.
The FACILITATION SKILLS course contains all the tools you will need as a facilitator and meeting leader.
Understanding Facilitation
The role of facilitator and the hybrid role of content-contributing facilitator
Understand the facilitator's mindset and working methods
Preparation before the workshop/meeting
Structured preparation, planning and design of workshops/meetings
Precise goal and clear deliverables
Crystal clear invitations to meetings/workshops, to endure clear expectations, abiity to be prepared and high level of motivation right from the start
Facilitation of the workshop/meeting
Get started – Set the scene and involve the participants early
Learn how to establish and maintain a safe and productive working environment
Provide crystal clear instructions, and use involving and engaging tools
Enable participant co-creation
Learn to use precise and inspiring tools for dialogue, idea generation, prioritization, collaborative decisions and clear action plans
Use posters and other visual aids
Keep participants on track – advanced communicative structures to manage behavior and difficult situations
Ensure common understanding, support and ownership for decisions, conclusions and results
Short and action oriented minutes of meeting. Learn to write short and precise minutes, which are approved directly at the meeting/workshop
End the workshop/meeting in a professional and action-oriented manner
Tips and tricks for digital meetings
Value creation after the workshop/meeting
Ensure and support implementation – Learn how to ensure progress, follow-up and value creation after the workshop/meeting
In short, you will learn everything you need to plan, facilitate and follow up your good meetings and workshops, where the participants are active, involved and take ownership for the results they have created.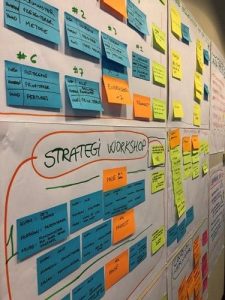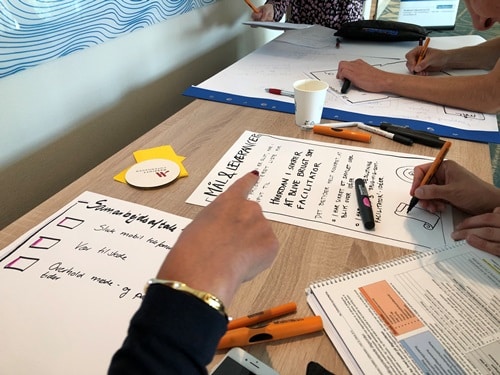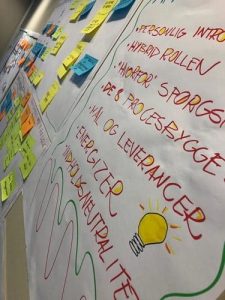 All our open courses in Copenhagen are held at the 5-star Copenhagen Marriott Hotel, 600 meters from Copenhagen Central Station, in large rooms right on the waterfront.
The address is
Copenhagen Marriott Hotel
Kalvebod Brygge 5
1709 Copenhagen V
The course price is 9.800 DKK, excluding VAT.
This price includes the 2 days of training, as well as course materials and all catering: breakfast, lunch, afternoon cake, fruit, coffee, tea, juice, soda and water.
Save 10% by simultaneously registering several participants from the same organization
The course lasts 2 days with training from 9.00-16.00 both days.
Next FACILITATION SKILLS open course:
Tuesday-Wednesday, September 25-26, 2023
If you want a tailored company-specific course, you can choose the course dates yourself, and we can adapt the content so that it fits your learning objectives perfectly. It typically requires only 6-8 participants before a company-specific course is a good solution. Contact us to find out more about the possibility of a company-specific course.
Yes, please  sign me up for the FACILITATION SKILLS course
You get a precise, concrete and easy to use manual
We know that it can be difficult to remember everything you learn on a course when you come back to the workplace again after the course. Therefore, we have created a concrete, precise and easy to use FACILITATION SKILLS manual, which helps you to put what you have learned into play in your everyday life after your participation in the course.
You will be given the manual on the course, and it is a real manual for precise facilitation in real situations, it is not just a printout of slides. Of course, we use the manual actively on the course and in the exercises, so that you know the manual and are comfortable using the many techniques in practice.
The manual is your guide to precise and value-creating facilitation. The manual is full of concrete suggestions and inspiration for what exactly you can choose to say and do in different situations. All tools, methods and techniques from the course are thoroughly described in the manual, so that you have a concrete and useful guide, that will help you when you facilitate sessions after the course.
Tools and methods are also visually illustrated for better understanding and direct application in your professional worklife after the course. You can use the manual as an important and reassuring support tool for many years after you have attended the course.
The course is perfect for
The target group for the course is everyone who facilitates meetings and workshops and wants increased ownership, involvement and co-creation.
Typical participants on the course are
Meeting leaders who want to learn how to facilitate
Managers who want increased involvement
Internal or external consultant who wants a bigger toolbox
Key employees who have a large number of contactpoints in the company
Teachers who want greater involvement and commitment in their teaching
Self-made facilitators, who want professional training and a better toolbox
Anyone who works with other people to create results together
Your facilitator: Peter Grumstrup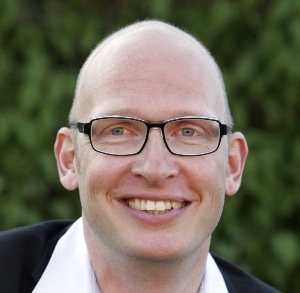 Peter Grumstrup
Certified Professional Facilitator & Certified Trainer
Peter has solid professional and international experience. He holds a master degree in civil engineering and has worked for 13 years as a project manager, management consultant and product manager at Novo Nordisk and Ericsson. Since 2001, Peter has worked as a professional business facilitator, with a focus on facilitating value-creating workshops and processes in companies and authorities, as well as training and certifying professional business facilitators.
Peter has trained more than 8,500 facilitators, and held presentations and seminars on facilitation, presence and personal impact for more than 4,500 managers and employees. Peter has trained and certified facilitators in many countries, primarily in Denmark, Norway, Sweden and Finland.
In addition to being one of the most experienced facilitators and trainers in Denmark, Peter's strength is a deep understanding of facilitation as a professional discipline, excellent communications skills, an infectious good mood, and an ability to translate complicated topics and concepts into concrete and directly applicable methods and tools , which creates value for you as a participant in the course.
Ønsker du kurset på dansk?
Vores kurser og uddannelser indenfor
Business, Grafisk og Virtuel facilitering
Vores mål er altid at maksimere den læringsmæssige værdi, for vores deltagere på vores kurser og uddannelser.
For at sikre maksimal forretningsmæssig værdiskabelse, er alle vores kurser og uddannelser opdelt efter den kontekst, det lærte skal anvendes i hos vores kunder. Vi opdeler facilitering i 3 slags facilitering: Business facilitering, Grafisk facilitering og Virtuel facilitering.
2 dages kursus,  kl. 9:00-16:00 begge dage.
Afholdes i København. Undervisning, manual og materialer er på dansk.
Kursuspris 9.800,- kr, ekskl. moms
Næste åbne kurser:
30.-31. maj 2023
18.-19. september
4.-5. december 2023
2 day training, 9am-4pm both days.
Held in Copenhagen. Training, manual and materials are in English.
Price is 9.800,- DKK, excl. VAT
Next open English course: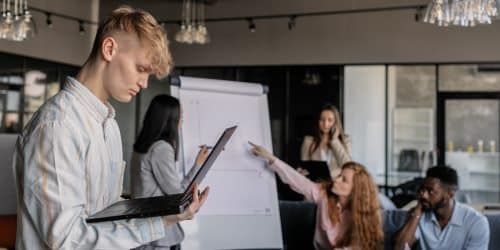 Certified Professional Business Facilitator certificeringsuddannelse på dansk.
8 dage over 4 moduler over 4 måneder
29.800,- kr, ekskl. moms
Afholdes i København og i Aarhus
BFU, Hold 45, Efterår 2023
Afholdes i København
5. september - 11. december 2023
BFU, Hold 46, Efterår 2023
Afholdes i Aarhus
11. september - 14. december 2023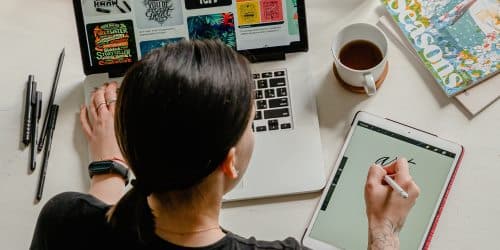 1 dags ONLINE kursus, kl. 9:00-16:00
Afholdes virtuelt via Microsoft Teams.
Kursuspris 6.450,- kr, ekskl. moms
Næste åbne kursus: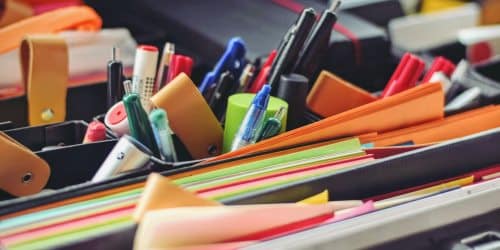 1 dags kursus, kl. 9:00-16:00
Afholdes i København.
Kursuspris 6.450,- kr, ekskl. moms
Næste åbne kurser:
21. september 2023
7. december 2023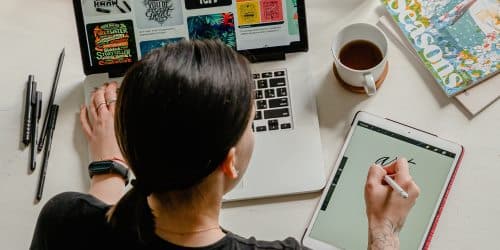 1½ times gratis online minikursus i værdiskabende facilitering.
Lær om hvad facilitering er, hvad en facilitator skaber af værdi, hvordan facilitatoren holder overblikket, og få et par konkrete eksempler på værktøjer.
Minikurset er består af 4 korte videoer på hver cirka 20 minutter, som du kan se direkte på hjemmesiden.
Hvordan kan vi hjælpe dig?
Vi har trænet og uddannet facilitatorer i mere end 20 år, og har uddannet mere end 8.500 facilitatorer
Alle kurser, uddannelser og workshops kan leveres på dansk eller engelsk og kan gennemføres fysisk eller virtuelt
Vi holder kurser og certificeringsuddannelser i København og i Aarhus
Læs mere om dine mange muligheder nedenfor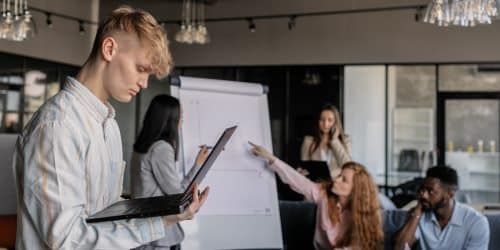 Business facilitering, Grafisk facilitering og Virtuel facilitering
Lær kunsten at facilitere professionel resultatskabelse med ro, overblik og overskud. Lær at skabe rammerne for optimalt samarbejde, hvor du involverer og engagerer deltagerne, håndterer vanskelige situationer og sikrer et højkvalitets resultat, som alle deltagerne forstår, bakker op bag og tager ejerskab for.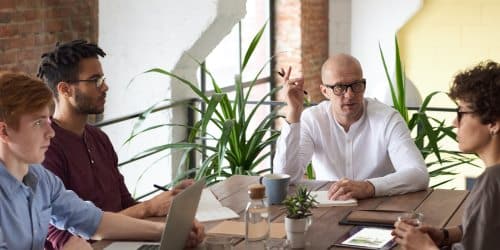 Står du med et specifikt ønske om et tilpasset kursus eller uddannelse for din virksomhed eller myndighed, vil vi rigtig gerne levere et skræddersyet kursus, som specifikt opfylder jeres læringsmål, kompetenceønsker og konkrete udfordringer.
Mange virksomheder og myndigheder bruger dette som en fast del af deres kompetenceudvikling af ledere og medarbejdere.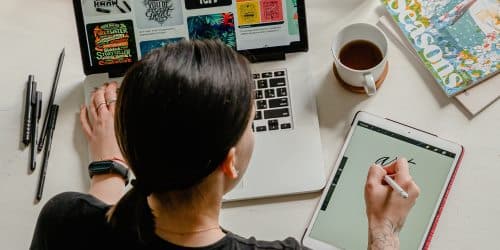 Oplev vores gratis 1½-times online minikursus i værdiskabende facilitering.
Minikurset består af 4 korte videoer af cirka 20 minutters varighed hver. Du kan frit se videoerne, så mange gange du har lyst til.
Du lærer om facilitering, får et par brugbare værktøjer og får mulighed for opleve hvordan en professionel facilitator arbejder med rammeværk, modeller og forståelsesrammer, til at skabe klarhed, fremdrift og værdiskabelse når der faciliteres.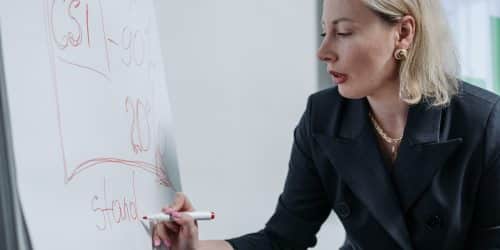 Lad os planlægge, designe og facilitere din næste vigtige workshop, seminar eller konference.
Så kan du koncentere dig om at deltage og bidrage, mens vi sørger for rammerne, fremdrift, involvering, engagement, god stemning og fantastiske resultater.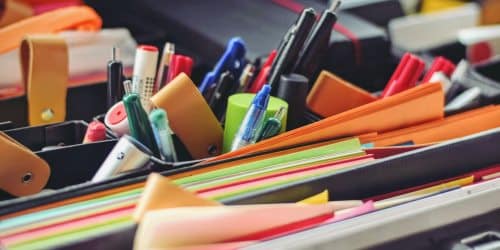 Få fordel af de mange workshops, vi allerede har afholdt.
Når vi har afholdt workshop gentagne gange, videreudvikler vi den til et genbrugeligt koncept, dvs. en færdig pakke, som nemt kan tilpasses til dine præcise behov.
Det betyder, at du kan spare meget tid, når grovstrukturen ligger klar og workshoppen er gennemprøvet allerede. Den skal blot tilrettes til dine specifikke ønsker og behov.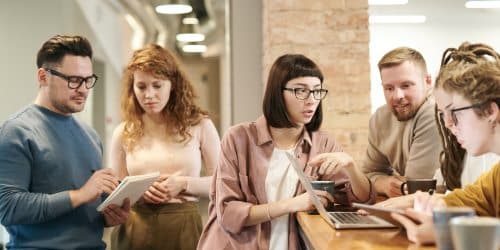 Vi håber at du fandt det du kom for på vores hjemmeside.
Måske har du yderligere spørgsmål, eller ønsker at afklare noget i forhold til workshops, kurser eller uddannelse.
Vi vil rigtig gerne tale med dig, og du inviteres til at kontakte os, enten på mail eller telefon. Vi kan også aftale et online møde på Teams eller Zoom.